Thank you for Purchasing our product! If you have any question about this item, such as missing part/ receive wrong item/ doesn't fit/ don't know How to connect the wires etc. , please feel free to email us by support@auovo.com.
(Professional installation is strongly recommended to avoid trouble caused by inexperienced installer!)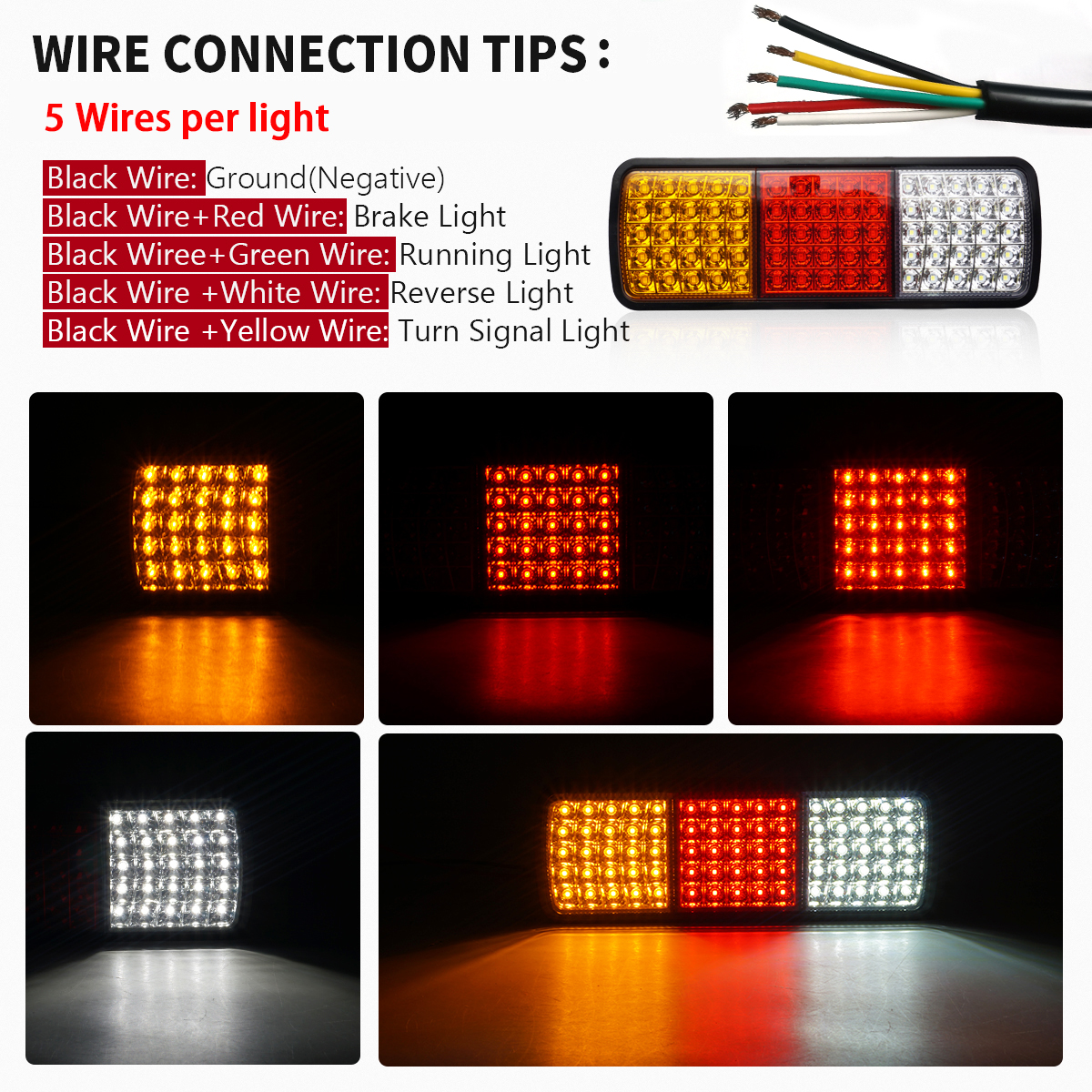 Package content:1 pair of lights.
CONNECTION INSTRUCTION: 5 Colored WIRES connection system for Negative, Turn Signal, Brake Light, Running Light and Reverse Light.
Black Wire – Negative ;
Red Wire – Brake Light,
Green Wire – Running Light,
Yellow Wire – Turn Signal Light ,
White Wire – Reversing.