Thank you for Purchasing our product! If you have any question about this item, such as missing part/ receive wrong item/ doesn't fit/ don't know How to connect the wires etc. , please feel free to email us by support@auovo.com.
(Professional installation is strongly recommended to avoid trouble caused by inexperienced installer!)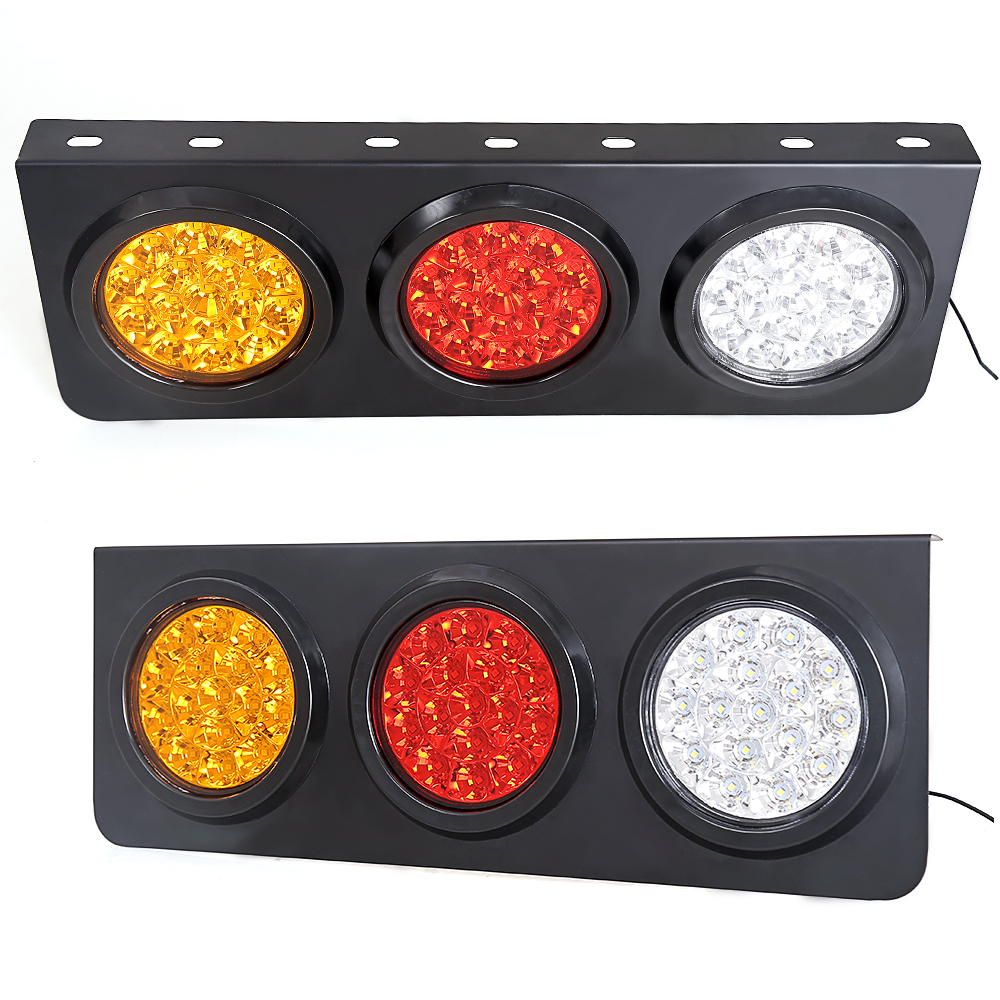 CONNECTION INSTRUCTION: 5 Colors WIRES connection system for Negative, Turn Signal, Brake Light, Running Light and Reverse Light.

Red light(3 wires):Black Wire – Negative /

Red Wire – Brake Light /

Brown Wire – Running Light

Amber light(3 wires): Black Wire – Negative/ Yellow Wire – Bright yellow/ Brown wire: Dim Yellow

White light(2 wires): Black Wire – Negative/ White Wire – Reversing.
(There are seven mounting holes on the Iron Bracket base for convenient installation).

(Professional installation is strongly recommended to avoid trouble caused by inexperienced installer!)

If you have any question during using this item, please feel free to contact us. support@auovo.com