Thank you for Purchasing our product! If you have any question about this item, such as missing pieces/ receive wrong item/ doesn't fit/ don't know where the liners go etc. , please feel free to email us by support@auovo.com.
***Extra pieces?***
We include extra pieces to fit all trim levels of the car, it is very possible you have extra pieces.
***Curled Mats? ***
During shipping, some liners may get slightly bent and not sit flat in the compartments. Usually, it will fix themselves over 1-2 weeks by being in a hot car. If you are in a cold climate you may need to use a hair dryer, wash the mat with warm water, or place them on your dashboard in the sun to fix the curling.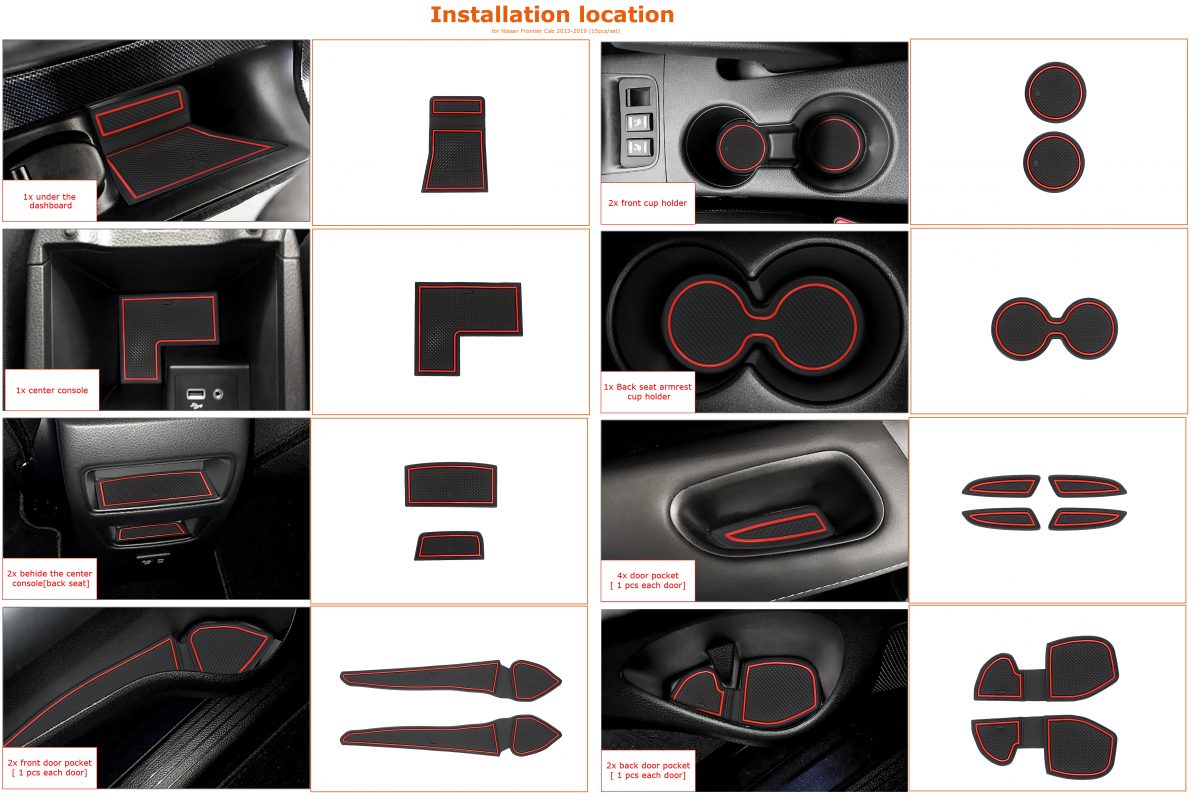 Fitment:Custom Fits for Nissan Sentra 2013-2019 with models of SR / SR TURBO / SL/ NISMO.
PLEASE NOTE:
①This set of door cup console mats do not have a pcs goes to this small box in front of the front cup holders in S & SV models.
② The pcs goes in front of the shifter may be left over in 2013-2015 models because the shape may be different.