Thank you for Purchasing our product! If you have any question about this item, such as missing part/ receive wrong item/ doesn't fit/ don't know How to connect the wires etc. , please feel free to email us by support@auovo.com.
(Professional installation is strongly recommended to avoid trouble caused by inexperienced installer!)
Install the light with Rubber Grommet, the Diameter of the hole should be about 4.48 inch(11.4cm).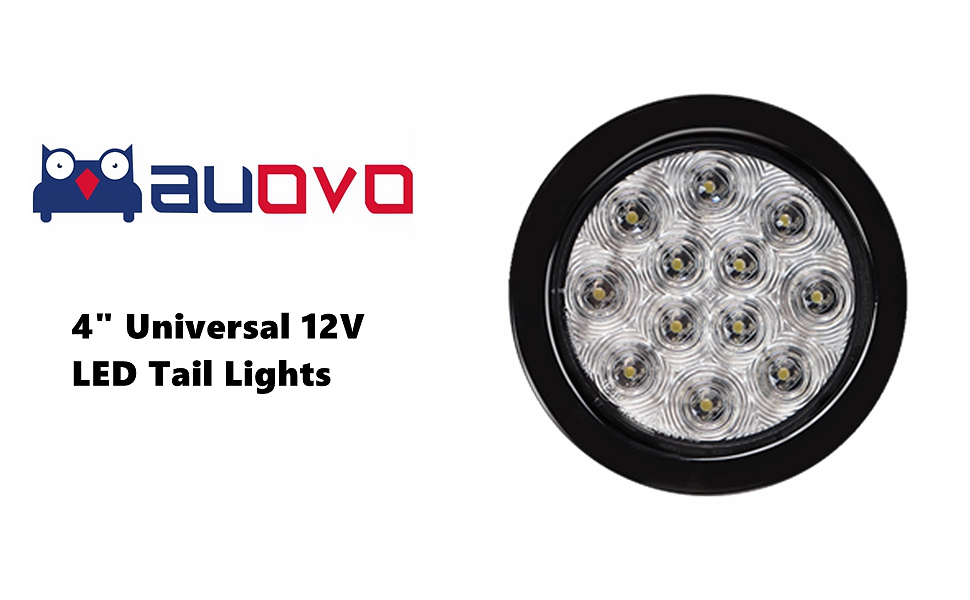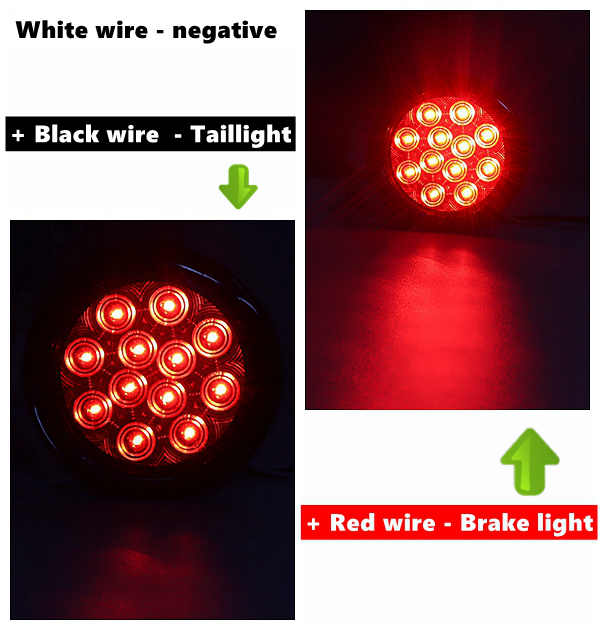 Voltage: 12V DC<br>
Light lifespan: 50000 hours <br>
Light Source: 12pcs F3 Piranha LED High Brightness<br>
Material: PC Lens + Rubber Housing<br>
Light Dimension: 5.5" X 1.7" with rubber grommet (This size is not including the rubber grommet) <br>
Wire Length: Approx. 6.5″<br>
Wiring: White = Negative, Black = Positive Tail Light, RED = Positive Brake Light