Thank you for Purchasing our product! If you have any question about this item, such as missing parts/ receive wrong item/ doesn't fit etc. , please feel free to email us by support@auovo.com.
[Compatibility] Fits for Mustang 2015 2016 2017 2018 2019 2020 2021 Accessories.
[Superior Quality] Made of premium aluminum alloy. Enjoy the super cool looking accessories for your car. This Knob Switch Cover adds a unique pop of color to your car &Provides a unique and fashion decoration style.
[Super Easy Install] Perfect Match. Stick Double-side Tape inside the cover (come with Double-side Tape) then press the button cover into the Switch.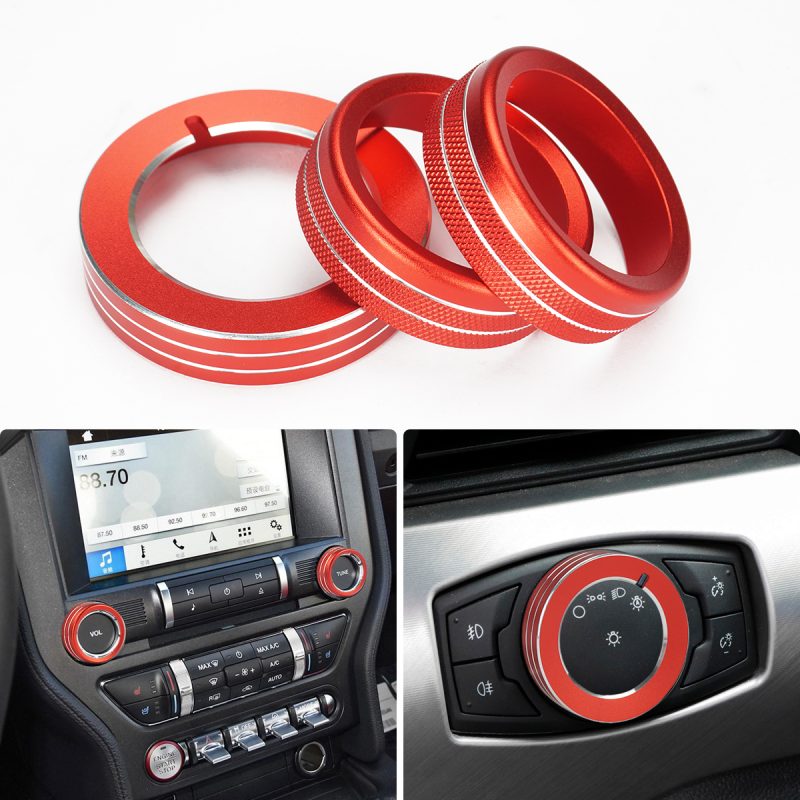 INSTALLATION TIPS