Thank you for Purchasing our product! If you have any question about this item, such as missing parts/ receive wrong item/ doesn't fit etc. , please feel free to email us by support@auovo.com.
[Compatibility] Fits for Jeep Wrangler JL JLU Sport Sahara Rubicon 2018- 2023 & Gladiators JT 2020-2023. NOTE: The JL and JT has 3 different kinds of AC control knobs. [See this picture in this listing, This Air Conditioner Switch Knob Cover ONLY FIT the 2nd kind AC control knobs.] Please compare your AC knobs with our picture before purchasing.
[Package Content: 4pcs/set] 3 PCS knob covers for Air Conditioner Volume Switch & 1 PC for Headlight Switch Knobs.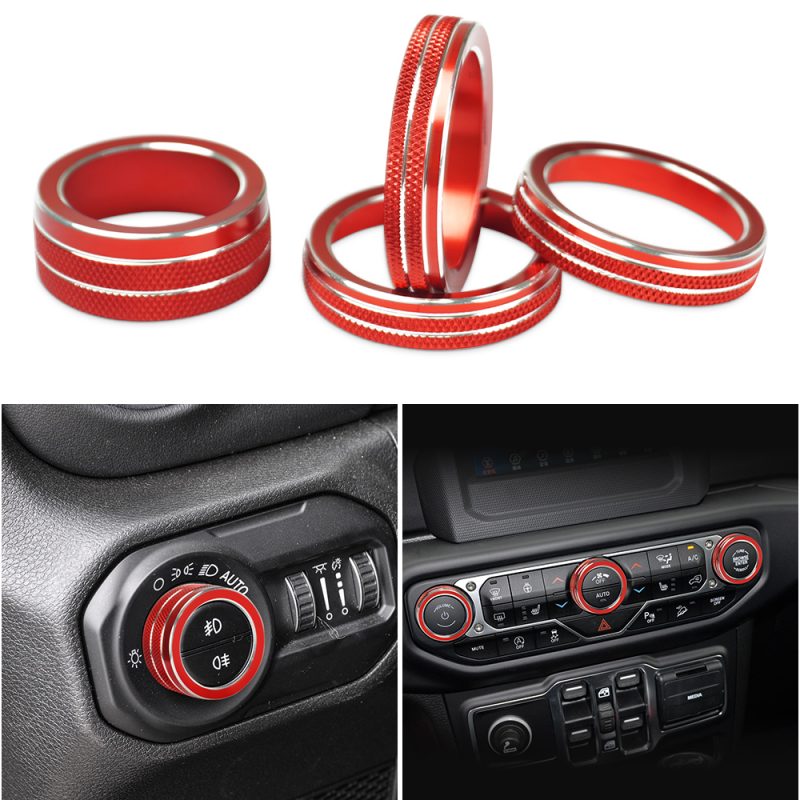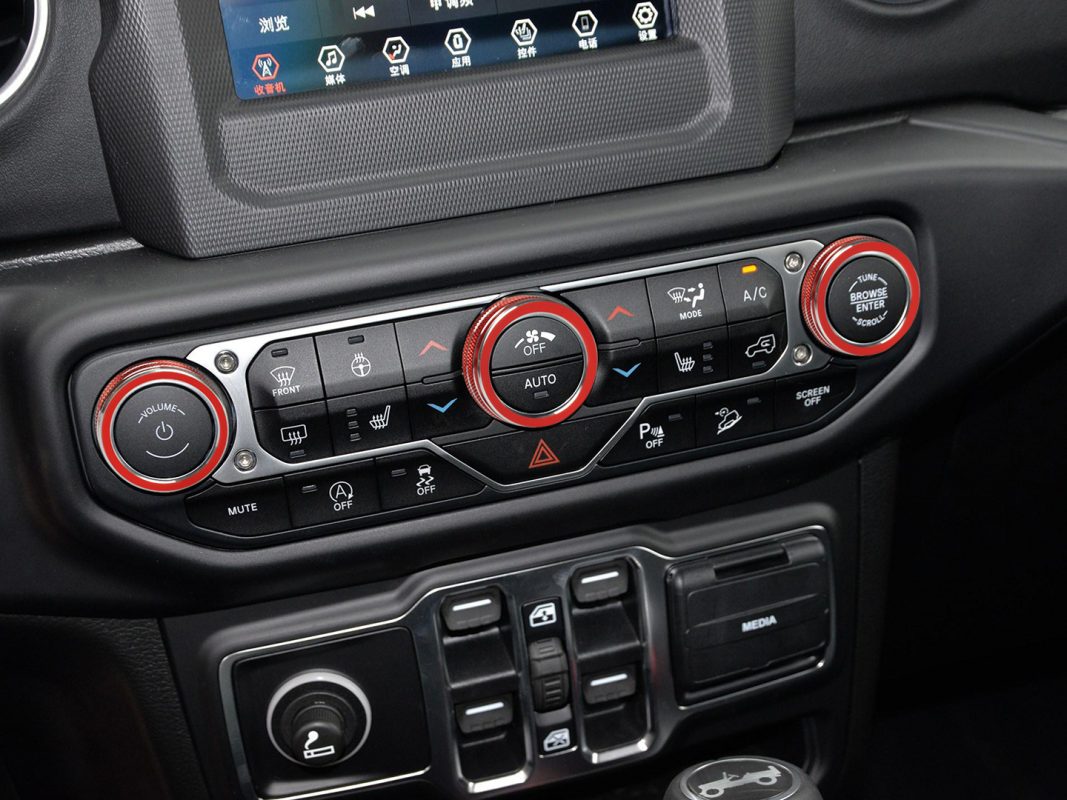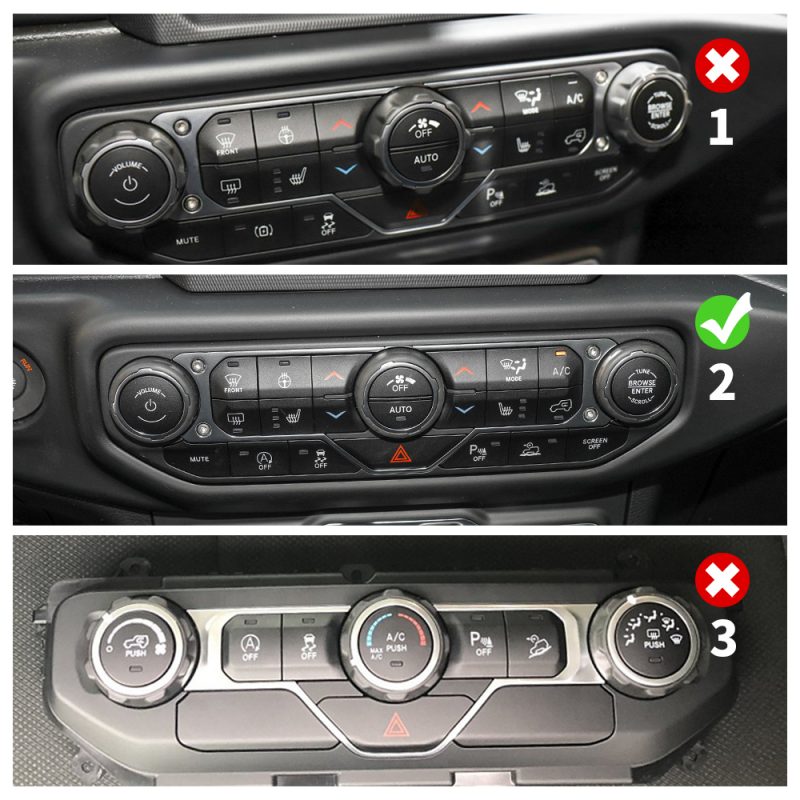 Installation Tips:
The double sided tape is for spare usage.
This rings can be used directly in some trims level without using the double sided tape.
You can try it to the knob. If it must be used the double sided tape to make it work in your vehicle that is supplied maybe used.
1. Clean the knob and keep it dry.
2. Take off the double-side tape. (Some trims do not to use the double-side tape)
3. Carefully press the cover into the knob.
NOTED: If you need to use the double-side tape. You can use lighter or a hair dryer warm up the tape before install to make it stick better in cold day.